Joe Diaz
President and CEO
Joe Diaz's involvement with security and investigations dates back to 1975 when he began his law enforcement career as a uniform officer with the Miami Dade Police Department. A few years later, Mr. Diaz was assigned to the Miami Dade Police Homicide Bureau where he spent 10 years as a member of an elite task force investigating criminal groups involved in major narcotics related homicides and related crimes. Mr. Diaz investigated and supervised numerous cases of homicide, kidnappings, narcotics and weapons trafficking, public corruption, racketeering, police shootings and other criminal acts committed by major drug cartels. Some of Mr. Diaz's duties in the joint federal task force included setting up safe houses and coordinating the protection and security measures for important witnesses and their families in the United States and abroad.
Mr. Diaz retired honorably from the Miami Dade Police Department and began a successful career in the private sector where his goals shifted from enforcing the law to providing security and investigative services to private clients and developing innovative concepts and quality control measures that consistently deliver the exceptional level of service that our clients expect and deserve.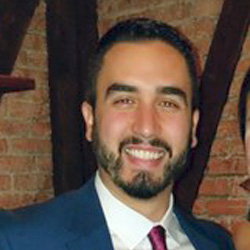 Juan Salas
Executive Manager
Mr. Salas is a graduate of the Florida International University Business School and has been a team member at Delta Five Security since 2012.
He represents the new generation and future of Delta Five Security. As an Executive Manager, he works closely with the CEO in defining the vision and goals of the company and ensuring its continued fitness and viability in this always evolving challenging industry.
Mr. Salas is responsible for implementing and carrying out the plan and policies of the company and ensuring that day-to-day operations are running smoothly. He is also involved in negotiating and managing contracts, major personnel decisions, regulatory compliance, fleet management, business development, social media programs, training, budgeting and financing, among others.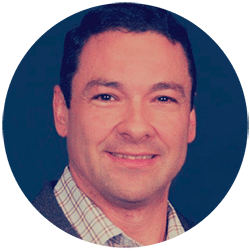 James Fernandez
Executive Vice President
Mr. Fernandez joined Delta Five Security as an Executive Vice President in 2016 with over 15 years of experience in both the private and public sectors. Mr. Fernandez personally oversees the Government Services Division, employee training programs, security operations and client relations.
Between 2009 and 2010, James served as the Chairman for ASIS International Miami Chapter, one of the world's leading private security professional trade organizations. James is also a member of FALI (Florida Association of Licensed Investigators), and served as the South Florida Director of Florida Association of Security Company Owners (the leading organization lobbying in Tallahassee for the Security Industry).
James is currently licensed as a Law Enforcement Firearms Instructor, State of Florida Firearms Instructor, State of Florida Security Instructor, Private Investigator, Security Officer and Manager for Security and Investigative Agency.
Delta Five Security

13595 SW 134th Ave.

Suite 211, Miami, FL 33186
Miami-Dade: 305 635 6200

Broward: 954 727 5768

Palm Beach: 561 855 1347
Toll Free: 855- 55- DELTA (33582)

E-mail: info@DeltaFiveSecurity.com