Security Services for Parks
Parks are expansive, open spaces that require constant security. It's not uncommon for people to be assaulted or mugged in parks, especially when they are relatively empty. Most parks have digital security systems like cameras, sensors, and alarms, but that's not enough. At Delta Five Security, we believe all parks must have a physical security presence to deter criminal activity.
Why Hire Professional Security Guard Services in Miami?
Professional security guards are well-trained and efficient individuals who understand how to protect and secure park areas. They can help make these spaces secure in several ways, including: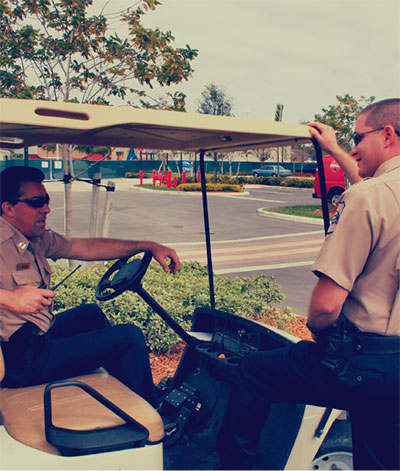 Regular Patrols –Security personnel patrol the park thoroughly to keep an eye out for illegal activities. They're familiar with the spread and layout of the park and know the most vulnerable areas well. Experts from an established security guard company in Miami will know how to alter their patrol route regularly to ensure it isn't predictable.

Vigilance – Professional guards always keep an eye out for suspicious people and are trained to spot odd body language quickly. They know how to identify risky individuals and take steps to monitor the threat.

Crowd Control – City parks can become quite crowded during weekends and at peak hours. Guards are well-trained in crowd control and ensure everyone in the park is safe. They are familiar with all entry and exit points and will make sure everyone can safely leave the area if there's a security threat.

Dealing with Disturbances – Fights and serious arguments should be resolved quickly to ensure they don't escalate and place everyone at risk. Guards know how to resolve the situation efficiently. They will separate the parties involved and ensure the fight is neutralized without severe injuries.
At Delta Five Security, our park guards also offer protection during events and functions. They keep an eye out for threats and work with local authorities if needed. A good security guard company in Miami will maintain a healthy relationship with local law enforcement.
We utilize state of the art automated systems and GPS technology to monitor our officers' performance and streamline communications with management with the use of an online management reporting system that allows managers timely access to reports and issues of concern, including parking enforcement, maintenance and safety issues.